MEET TRESIBA® FLEXTOUCH®
The latest in prefilled insulin pen technology from Novo Nordisk
MEET TRESIBA® FLEXTOUCH®
The latest in prefilled insulin pen technology from Novo Nordisk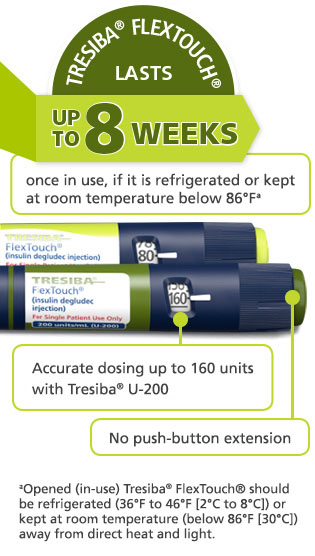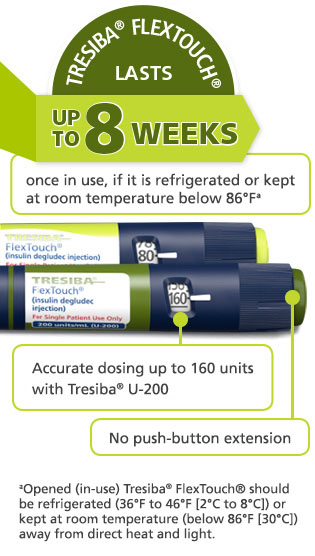 What is different between the 2 pens?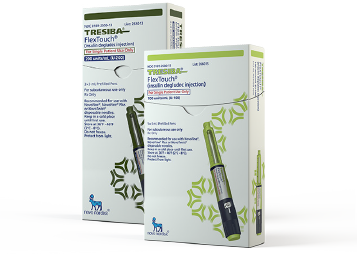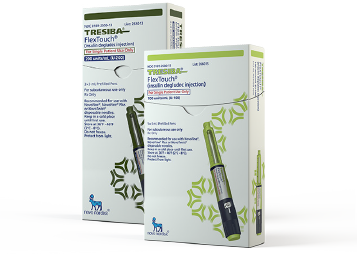 Tresiba® FlexTouch® lasts up to 8 weeks once in use
Once in use, Tresiba® lasts 8 weeks—twice as long as the Lantus® pen, which must be discarded after 4 weeks.b,c
bIn-use Tresiba® can be kept at room temperature (below 86°F), away from direct heat and light, or refrigerated (36°F to 46°F).
cThe in-use Lantus® pen must be discarded 4 weeks after being opened.
NovoFine® Plus line of needles:
Novo Nordisk's shortest and thinnest needle available
Designed to enhance flow rates and reduce dosage force
Tresiba® FlexTouch® can also be used with NovoTwist® needles.
Needles are sold separately and may require a prescription in some states.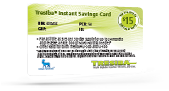 Pay as little as $5 per
30-day supplyd
If eligible, the Tresiba® Savings Card could help you save today.


Real stories, common goals
Hear from others with diabetes, and see how they worked with their doctors to develop a treatment plan.