GET STARTED ON TRESIBA®
7 steps for your first week with Tresiba®
GET STARTED ON TRESIBA®
7 steps for your first week with Tresiba®





Plan out your first week on Tresiba®


Your first week on insulin therapy is very important. This is the time to establish good habits that could help you reach your goal. The following steps will help you get off to a good start.
Fill your first prescription
To help manage your blood sugar, your health care provider prescribed a long-acting insulin as part of your diabetes treatment program, including healthy eating and increased physical activity. Insulin can help you achieve daily blood sugar control and lower your A1C. Fill your prescription right away, even if you received a sample of Tresiba® FlexTouch®. It's important that you don't run out.
If eligible, you will pay as little as $5 per 30-day supply of Tresiba® for up to 24 months when you activate your Tresiba® Savings Card before visiting your pharmacy.a
aMaximum savings of $150 per prescription. Eligibility and other restrictions apply.
Test and record your blood sugar—today and every day!
Make sure you check your daily blood sugar numbers and track or write them down as recommended by your health care provider. Your health care provider can use these readings to adjust your dose and track your progress.
The free Personal Progress Tracker may help you stay organized.
Join a personalized support program
Cornerstones4Care® is a free program from Novo Nordisk that offers personalized support to help you meet your diabetes goals. You'll also find diabetes information, videos, downloadable books, recipes, interactive trackers, a digital coaching program, and more.
Remember to stay active
Regular activity is a healthy habit to help you stay on track. Now that you're getting into a routine with Tresiba®, try increasing physical activity as well. Be sure to check with your health care provider before starting an exercise routine.
Have your loved ones be a part of your team
Involve family and friends early on. They can help you manage your diabetes in lots of ways—joining you in staying active, going with you to doctor's visits, or even cooking a diabetes-friendly meal the whole family can enjoy.
Compare your blood sugar numbers
Take a look at your Personal Progress Tracker. By now, you may be seeing an improvement in your daily blood sugar levels. These numbers can help your health care provider determine any changes you may need to make to your treatment.
If you haven't already done so, get the free tracker now.
Congratulations on your first week!
Way to go! You've started your insulin therapy off right with Tresiba®. Keep working toward your goal with your health care provider, one day at a time.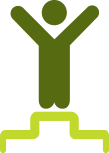 Have questions about using Tresiba® FlexTouch®?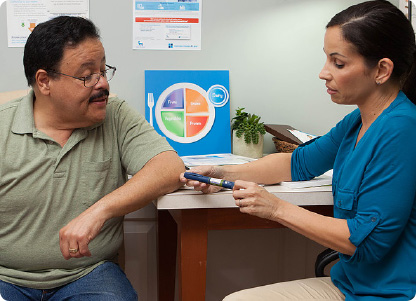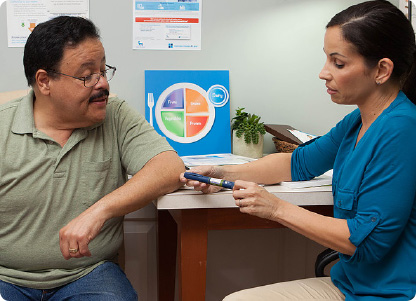 Where to inject
Learn where and how to inject Tresiba® FlexTouch® with an instructional video and illustrated diagrams.
Selecting your dose
Tresiba® FlexTouch® has dial-a-dose accuracy, so you can select the dose you need.
One-on-one training
If you would like to schedule in-person training, we are here to help.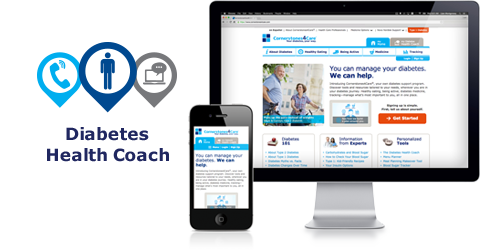 Get inspired to build healthier habits
Sign up for a support program that provides personalized tools and tips to help you meet your diabetes goals. The Cornerstones4Care® Diabetes Health Coach offers a step-by-step, customized action plan to help you build the healthy habits and skills you need to manage your diabetes.
For children diagnosed with diabetes
Tresiba® is the only long-acting insulin approved for use in children as young as 1 year of age with type 1 and type 2 diabetes.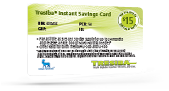 Pay as little as $5 per 30-day supplya
If eligible, the Tresiba® Savings Card could help you save today.